Metal ID Pullers
Retractable Card Holders (Also called Badge pullers, or retractable badge pullers) are small device that can be printed with a 1-4 colour logo on either one or both sides.
Card Pullers are excellent for security purpose and offer a brilliant alternative to traditional badge carrying & ID Accessories. They also offer a solution for any organisation or area where ID Cards and Swipe Cards play a major roll.
Read More...
Rush Service
5 Days *
Minimum Order
100
Artwork Design
100% Free
Purchase Orders Accepted For Government Departments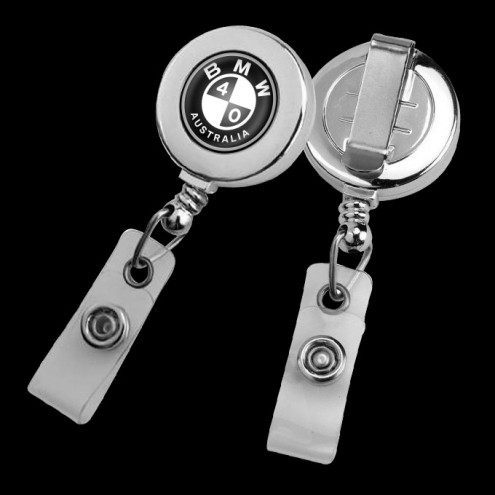 Purchase Orders Accepted For Government Departments
Retractable Length
60cm when fully extended. Suitable for attaching to pocket, belt, or lanyard and presenting ID or scanning at checkpoints without un-clipping.
Colours Available
Available in shiny silver or shiny gold.
Custom finishes are available on larger order volumes ask our team for more info.
Branding methods
Pad printing up to 4 colours.
Full colour epoxy dome sticker.
Full colour flat sticker in paper or vinyl.
Select print colours
click the chart button below