Duoflex PVC Lanyards
Introducing Duoflex PVC Lanyards, the perfect solution for businesses and organizations looking for a unique and customizable way to display their brand. Our lanyards feature a fully bespoke PVC section that can be sewn directly into the material, allowing for complete customization of shape and color.
Custom dye cut to your desired shape
Available in a range of colors to match your brand
Durable and long-lasting
Perfect for trade shows, conferences, and events
Free artwork proof and no-obligation quote
Contact us today for a free artwork proof and a no-obligation quote emailed to you in minutes. Let us help you create a unique and eye-catching lanyard that will make your brand stand out.
Read More...
Rush Service
7-10 Days *
Minimum Order
500
Artwork Design
100% Free
Purchase Orders Accepted For Government Departments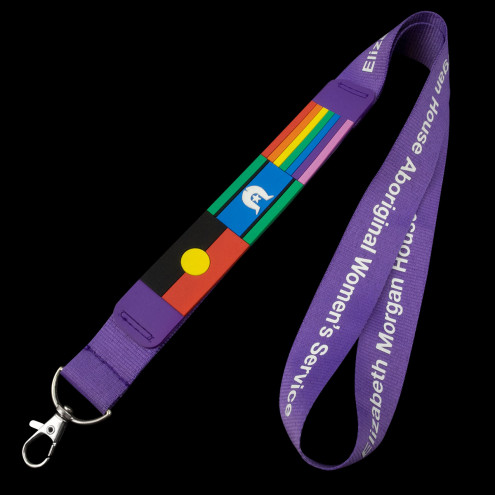 Purchase Orders Accepted For Government Departments
Further info
Duoflex lanyards feature a unique combination of design, durability and looks. Duoflex lanyards get their name because of the combination of PVC and nylon material fused together for a better design, where a fully bespoke PVC section is stitched into the lanyards length. The PVC object is sewn directly into the material of the lanyards. These PVC attachments are completely customisable and can be dye cut into any shape you require, additionally we can develop the PVC object in the colours of your choice. Length and width of these lanyards can be customised as per your order, moreover, you can choose from a wide range of vibrant colours for obtaining the lanyards you desire.

The design of the duoflex lanyards allow you to use them for promotions targeted at the audience of any demographic or age. With our high quality and precise imprinting options you can have your logo or promotional message placed upon the PVC attachments. Standard fittings for lanyards are offered at no additional cost, and you can always order upgrades to the clips for an additional price. Fittings for the lanyards can be colour coded upon request. The PVC attachment not only gives a nice appearance to the lanyards, it also casts an impression of style and grace upon the viewers which helps you in promoting your brand and to make sure that your message reaches its place.

A product that will not only entice people to ask about your brand, but will also serve the purpose it has been designed for. With our competitive pricing models and the high quality of products, you can stay assured that this product will make you satisfied.