Merit Ribbons Black Style
Merit Ribbons Black Style
A brilliant quality award that offers a premium feel at a highly affordable price. In stock for immediate dispatch these merit ribbons are a brilliant solution if you are running short on time and need awards for s sporting event or a business function.
50 x 200mm dimensions.
Zig zag cut prevents fraying.
High lustre satin finish.
Crisp screen printed design.
Custom designs also available - just ask!
If you require a larger quantity of these ribbons or would like a completely custom printed design then don't hesitate to ask us. We are on standby to assist with your request.
Read More...
SKU
CART-merit-ribbons-misc-black
Stock
In Stock
Rush Service
24 Hours *
Purchase Orders Accepted For Government Departments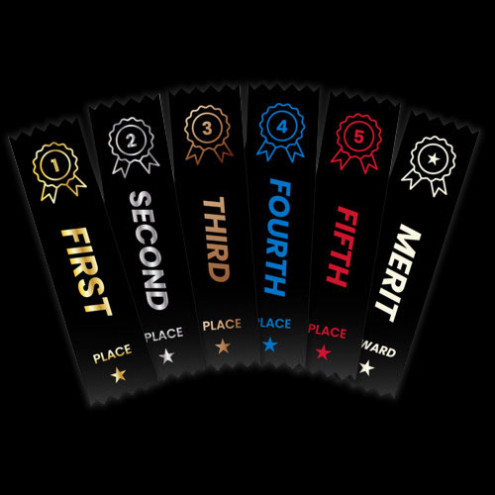 Purchase Orders Accepted For Government Departments