Inflatable Isolation Tent
Inflatable Isolation Tent
The inflatable isolation is a must-have at your next event. With an incredibly fast setup, these can be completely sealed. Ideal to be used at the emergency response tent at concerts & shows. Available both plain and branding with your logo or business branding make it an ideal product to get for your company.
0.6mm PVC tube frame
0.4mm PVC outer cover
Available printed in full colour
Sealable entrance points & windows
Multiple sizes available (see below)
Read More...
SKU
inflatableisolationtent
Rush Service
7-10 Days *
Minimum Order
1
Artwork Design
100% Free
Purchase Orders Accepted For Government Departments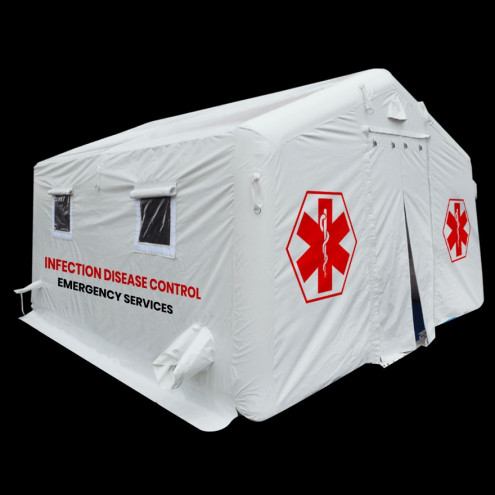 Purchase Orders Accepted For Government Departments
Available Base Colours:

Material
PVC
Sizes Available:
8x5m, 7x4x2.7m, 7.6x5.3x3m, 2x2x2.5m, 5x4x2.7m, 7x4.5x2.8m, 2.8x1.8x2.18m, 4.5x3x3m
Disclaimer:
These tents are primarily used for the separation of persons and storing of items. They are for partitioning only and are not designed to be air tight or to contain the spread of airborne diseases. Dynamic Gift make no claim to the effectiveness of these tents in controlling infectious diseases, germs or bacteria.