Hi Vis Two Tone Vented Cotton Drill Shirt
Hi Vis Two Tone Vented Cotton Drill Shirt
The Hi Vis Two Tone Vented Cotton Drill Shirt is a lightweight and comfortable option for those who require high visibility clothing. Available in three color combinations - Yellow/Navy, Orange/Navy, and Yellow/Bottle Green - this shirt is perfect for those who work in construction, roadwork, or any other industry where visibility is key.
Produced from 100% Cotton Drill
155 gsm fabric weight
Half placket design with semi gusset sleeves
Vented for added breathability
Two tone design for added visibility
Stay safe and comfortable on the job with the Hi Vis Two Tone Vented Cotton Drill Shirt. Contact us today for a free artwork proof and a no obligation quote emailed in minutes.
Read More...
Rush Service
24 Hours *
Minimum Order
1
Artwork Design
100% Free
Purchase Orders Accepted For Government Departments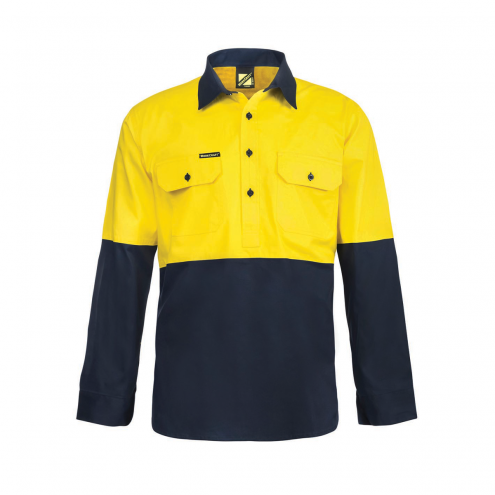 Purchase Orders Accepted For Government Departments