Custom Printed Santa Beard Face Masks
Custom Printed Santa Beard Face Masks
Our santa beard printed masks are an ideal novelty mask that can be given out around the holidays. The beard can be removed and the mask can be used year round.
Vibrant full colour printing or plain available.
Elastic comfortable ear loops.
PM2.5 Carbon filters included.
Sewn in metal nose clip & sewn under chin making it more moulded for your face
Milk fibre outer material with comfort cotton inner.
Ear loop adjusters included as standard.
Read More...
Rush Service
10 Days *
Minimum Order
50
Artwork Design
100% Free
Purchase Orders Accepted For Government Departments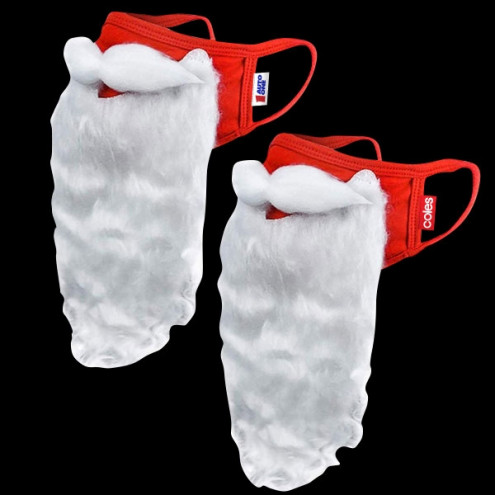 Purchase Orders Accepted For Government Departments
Make it your own! Custom Colour Straps Now Available.
Branding Method:
Dye sublimation printing.
Material:
Milk fibre and cotton combination.
Dimensions:
20cm x 10.5cm approx
Note: These Masks are intended for personal use and not for surgical use, therefore not regulated by the TGA (Therapeutic Goods Administration). We make no claim to the effectiveness of this product. Caution should always be practiced and medical advice should always be obtained via a health care professional prior to usage.