2 x 3 Slot Collage Display
2 x 3 Slot Collage Display
Every frame of the promotional collage displays features brushed aluminium construction and extra strong yet simple to set up design. Banners can be easily interchanged and swapped on the fly based on what event you are attending.
There is a LED Lighting kit available as well as there are shelves available. Enquire today to receive a 100% free comprehensive quote.
Read More...
Rush Service
5 Days *
Minimum Order
1
Artwork Design
100% Free
Purchase Orders Accepted For Government Departments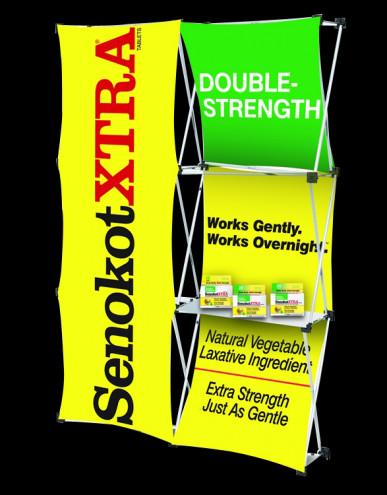 Purchase Orders Accepted For Government Departments
Dimensions:
1520mm x 2260mm (300mm deep).
Branding Method:
CMYK digital printed banners.
Mounting Method:
Banners mount to stand through eyelets.
The Carry Kit Includes:
The display unit frame, Fabric graphic panels as required, Padded carry bag with zip closure
Are you looking for the best collage display? Well, you might be searching for 2 x 3 Slot Collage Display from Dynamic Gift Australia. You could mount here your banners so it can stand through the help of eyelets. It could be your secret weapon on displaying an effective promotion for your corporate.
Furthermore, each frame of this promotional collage display highlight the brushed and aluminium construction and more durable yet very simple design for setup. This is best suitable for all occasion, event, conference or expo. You could customise it as much as you want. Its banners can be swapped or interchanged right in the fly according to the kind of event you are into. The carry kit consists of a display unit frame, padded carry bag having zip closure and fabric graphic panels if it is necessary. It also comes with shelves and LED lighting kit.
It is a new powerful and effective tool to build your brand. Using it draws in attention or interest on a particular trade show or expo. Use 2 x 3 Slot Collage Display from Dynamic Gift Australia so you could show your product lines, company team or customers you've been serving. You can actually personalise it and ensure that it would fit into the theme of the event, leaving an impression that you are a reputable company. With this innovative promotional collage display, possibilities are countless.
No regrets at all. As soon as you start investing on it, you could obtain lots of benefits. This usually comes along with free artwork designs. You rest assured that you will receive the perfect print since we offer unlimited revisions. Aside from that, it will be delivered in less than a week, more or less within 5 days. So you don't need to worry about deadlines or last-minute modification. We also assure you with our price-beat guarantee. So what are you waiting for? You should not miss this product. Use what other successful executives out there have been using for years. It never fails them so far.
Opt for this collage display and you are on the right track. Be one of the happy and satisfied customers in the corporate world who enjoys its benefits.