Plastic Business Card Web Key
Free artwork design

Let us design you a 100% free artwork of your
products prior to finalising your order.

Rush service available

We offer the fastest turnaround times with
optional super rush service on most products.

Low minimum order 25

We offer brilliant discounts on larger quantity
orders. Ask our team for more info.
Our latest product is here and ready to blow your clients away! A business card sized plastic web key. Awesome for Direct Mailing to Clients, Brochures, Tradeshow Handouts, Showbag Inserts and networking. A new product that easily fits into the recipients computer, and contains no memory but is programmed simply with a URL leading to your website. This enables you to track how many people engage the product and use it to visit your website, call to action or web user activation page. Easily change or redirect the URL, Remotely from your own control panel at any time. Custom shapes not only available but encouraged! Don't do "the norm". Let us create something truely unique for your organisation.
Popular Extras
Product Details
Brand Method:
CMYK Digital printing of entire unit.
Dimensions:
Cut to any size you require, Standard size is 88 x 54 *business card size*
How to use
Step 1: Open and view the brochure, checkout the info inside if you wish.
Step 2: Detach the web key from the card backing by snapping the card fixings on each side.
Step 3: Plug the web key into your PC or Macintosh and load up the info or website within.
Printing Information
Printing is carried out using the CMYK digital printing method. We can faithfully reproduce any image, photograph or gradiant onto the web key. We print the entire surface area of the key and can even carry the design accross the actual web key surface before cutting your design up into sections to create some really nifty designs and branding for your company.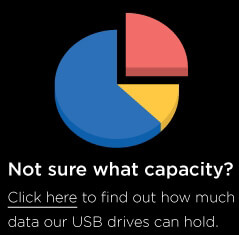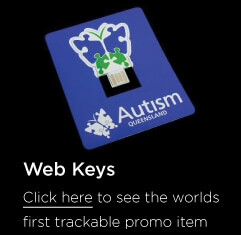 USB Web Key Benefits
UNIQUE
Each key has it's own unique code. This allows for bespoke marketing campaigns where each individual can be directed to their own personalised landing page.
REMOTE UPDATING
Do you need to change the URL anytime for any key or do you require to send quarterly reports? Do you need to send a different product catalog for every season? Now you can do this remotely with ease by sending only one campaign.
DETAILED TRACKING
You can track the individuals who inserted the key with the help of a personalised marketing campaign. You can also view the data about what pages were viewed and how many times the key was inserted by an individual. This unique ability, gives you a huge advantage if you are to follow up your campaign with a sales meeting or phone call.
VARIETY
These digital web keys can be produced in a variety of formats such as customised USB shapes as a classic USB mode and they can be fused into print for ultimate cost effectiveness, flexibility in design and branding.
CONNECTS PHYSICAL TO DIGITAL

The end user is directly connected to a website when the digital web-keys are inserted into the computer. The user is connected to the online world from the real world in an efficient , amazing and memorable way.
PERSONALISED & ENGAGING

Digital web-keys also give an option to be customised in both the physical real world and in the online URL landing page of the website. A patented technology is used by digital web-keys to launch the website. . personalising a campaign and achieve significantly higher ROI's to a standard, non-personalised one.
COMPATIBLE & SECURE

The digital web-key has been certified as 'McAfee secure' and is compatible with both PC and Mac.
TRACK & ANALYZE

The interaction of each digital web-key with the computer and internet can be monitored, tracked and analysed as each digital web-key comes with an individual ID. . Clients can monitor the results in real time through our cloud based Analytics Dashboard throughout the life of the campaign. The Unique ID
Branding Info
Request A Quote
We offer big discounts when you combine multiple products into a single order.