A solid 83% of consumers are likely to do business with a company from which they received a promotional product.
That product doesn't have to be something they have to keep forever or use every day. It can be something as delicious as a piece of candy that advertises your business.
If you're interested in a unique marketing strategy, read on to learn the 5 reasons why you should use custom candy wrappers!
1. Everyone Loves Food
So many people are suckers for sweets, and a study shows that consuming them can improve your mindset as well.
Your custom candy wrappers hold a delicious treat for potential customers.
Choose your product wisely based on how you intend to use it. If you handing it out during a summer event, hard candy might be better than chocolate bars.
If you want to include a larger amount of information, make sure the candy wrapper is big enough for all of the words to be read clearly.
2. Maybe Everyone Has Enough Pens
Magnets and notepads are great, but sometimes you just don't need any more of them.
Candy makes a totally different impact.
Candy doesn't clutter up your desk or drawers, and it gets enjoyed. Candy is a positive sensory experience, the highlight of a day, or the perfect after-lunch treat.
That's not to say that other promotional products aren't effective, as you can see on our blog. But sometimes people don't want to hang onto everything they pick up.
Your customers are far more likely to grab a piece of candy over another product that will take up precious space.
3. People Like to Share Candy
Maybe at your next event, you notice a customer grabbing a handful of candy.
Instead of becoming upset, consider that he may be doing you a favor. He's helping with your marketing.
When he hands out candy to five of his friends or shares with his coworkers after supper, they will all be impacted by your advertising. It's a win-win situation.
4. Custom Candy Wrappers Can Convey Any Information You Want
You choose what information goes on your candy wrappers. You get to pick the layout and colors. Make sure it's clear to read and attractive to the eye.
It can be as simple as your logo and company name, or a specific URL you want the consumer to visit.
To find out how many customers you're reaching, you could include a coupon code or reference number to be used for products or services you offer. That way, you can trace it back to the candy and determine the effectiveness.
5. What's Inside Your Wrapper Matters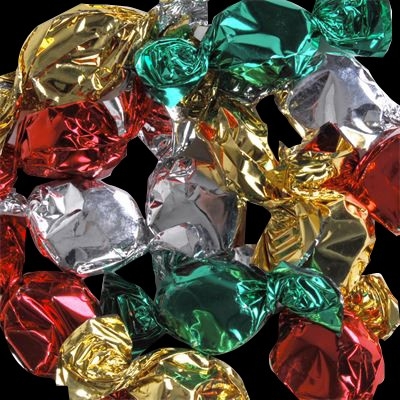 The quality of the product inside your custom candy wrapper is just as important as the words and colors on the outside.
In 2015-2016, 7.3 million tons of chocolate was consumed worldwide. Not all of that chocolate was high quality, but that's what you want to strive for.
If your chocolate tastes chalky or the candy has a bitter aftertaste, the customer won't remember you positively. Make sure the quality of the promotional item matches the quality of your products and services.
What Are You Waiting For?
Is your mouth watering yet?
If you're ready to order some custom candy wrappers and start taste testing, there's no need to wait. Feel free to contact us today!