Are you looking for new and inventive ways to market your business?
How about displaying your name on someone's wrist for everyone to see?
Branded wristbands are a great promotional tool for your business if you're looking to raise more brand awareness. Let's take a look at the benefits of promotional wristbands today!
Fashion Forward
While pens, notebooks, and other giveaways are nice, they aren't something you can wear. Branded wristbands can double as a great accessory, and in the past, they've been popular fashion crazes. They are made of silicone, which is currently a hot trend. Given that they aren't just promotional, your bracelets have a lot longer lifespan.
Lifespan
These bracelets are hard to break or rip. The silicone is a tough material no clasps or clips. The silicone prevents fading, so if you have text printed on them, it will last a long time. If you've owned a bracelet like this in the past, you can attest it's very difficult to damage them.
Marketing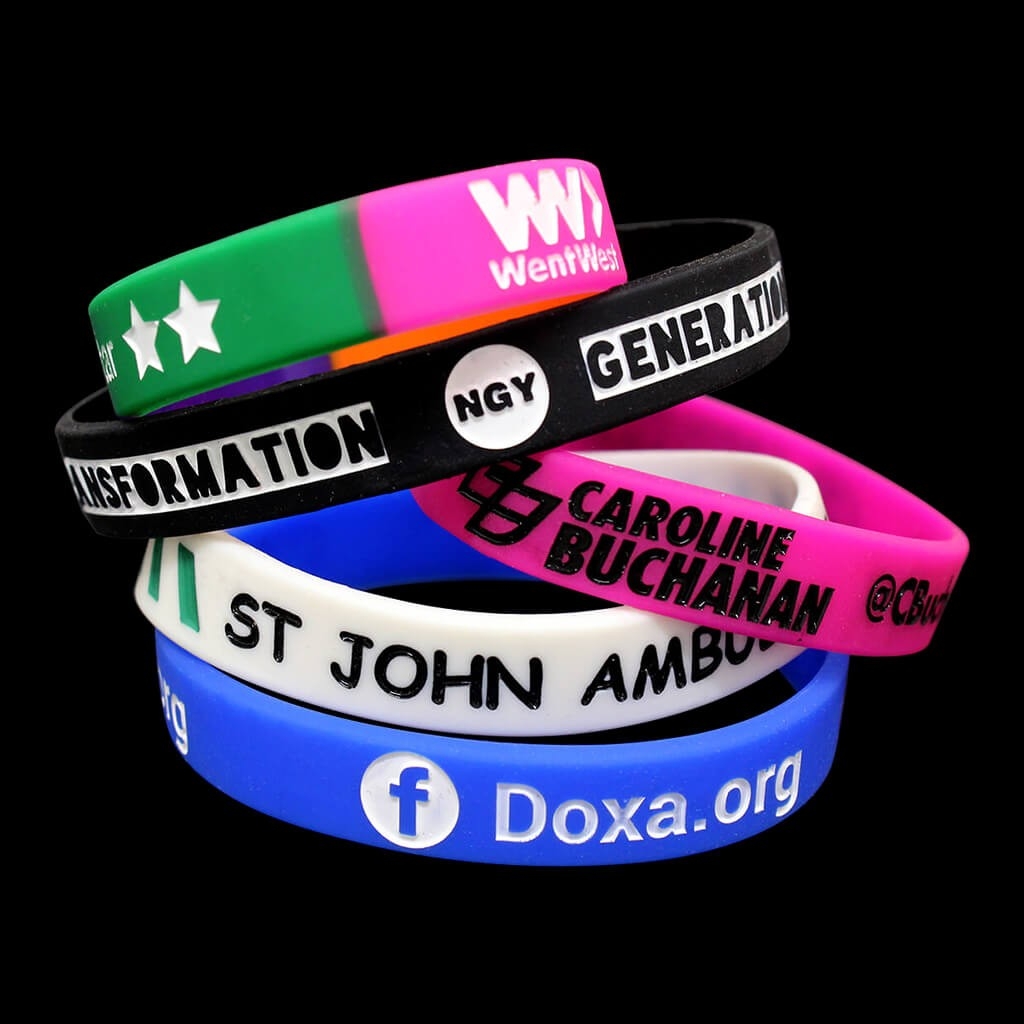 Having branded wristbands help with marketing your business. This is a great way to create brand awareness for new prospects.
Wristbands are good giveaways at tradeshows, as client gifts, or other events. If your message is engaging or interesting, the more wear you'll receive out of it.
The more thought you put into making your message a meaningful, the fewer people will just throw it away. If you only put your company logo on it, people will be less likely to wear it.
Price
Wristbands make great giveaways also because of their price. They are not expensive to buy in bulk. Your company saves money on promotional items.
You can also use them for fundraising for a cause. As mentioned, their price is low, so they can be resold at an acceptable price. Any profits can then be given to a charity.
Identification
These bracelets can also be used for identification in hospitals or nursing homes. You can also use silicone bracelets for this purpose as they don't fade and prevent breakage. They are comfortable for those with skin allergies and make it easy to identify.
Get Your Branded Wristbands Today
As you can see, having promotional wristbands are a great way to get your business name in front of people who might not know who you are. If they do know who you are, they can still wear your bracelet. It will raise brand awareness for whoever sees it.
They are a long-lasting, inexpensive way to get people excited about and engaged with your brand. It's something that isn't going out of style anytime soon. You can wear them with any outfit and they won't irritate your skin.
If you're doing an event for a charity or a cause, you can resell bracelets with inspirational quotes to raise money to donate to charity. What better way to get your company involved with the community!
If you're interested in getting some bracelets today, reach out to us!