Did you know that 73% of people use a promotional product at least once a week?
Pretty impressive, right?
How do you make sure customers use your branded product?
You need to give away items that are practical, look good, and offer genuine value to customers. That means no more novelty keychains or branded pens.
Instead, start giving out useful items, like water bottles. They're practical, available in tons of cool designs, and promote health and wellbeing.
Not sure custom water bottles are quite right for your event? The facts below are guaranteed to change your mind.
1. You Can Choose from a Range of Designs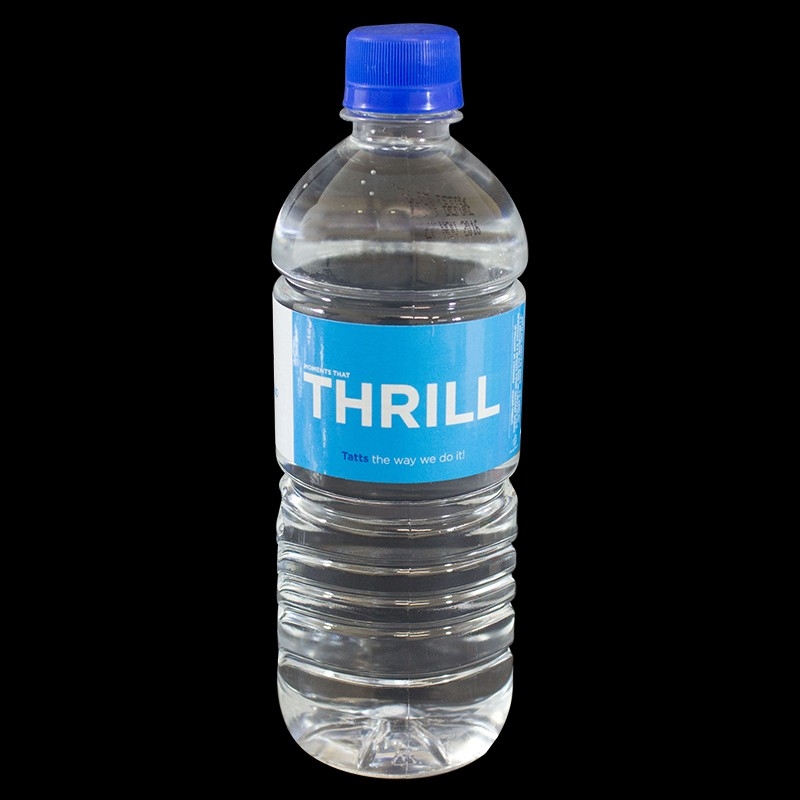 When it comes to custom water bottles, there really isn't a one size fits all.
You can choose from a range of colors, materials, sizes, and designs to create a bottle that appeals to your unique audience and shows what's special about your brand.
Are you selling trekking gear to a group of adventurers?
A water bottle with a built-in charcoal filter could be ideal.
Or is your audience made up mainly of office workers?
Offering a bottle with handy markings to tell them how much to drink is a great way to encourage healthy hydration throughout the working day.
If you want your bottle to stand out, attract attention, or match the rest of your branding, choosing a colored plastic is a great choice.
A pink bottle could be ideal for a breast cancer charity, while a sleek black bottle could be perfect for a luxury men's brand.
You'll also have plenty of space to clearly display your company name and logo, boosting brand awareness and reminding customers that you exist.
Water bottles are one of the most flexible promotional items out there, and there's a way to customize them for almost any industry.
2. Customers Will Keep Using Them After the Event
Did you know that six out of ten customers keep promotional products for up to two years after receiving them?
That means that one free item can provide serious long-term value.
Want to make sure customers keep using your item? Then it has to be high-quality, practical, and useful.
While you might be tempted to save money on cheap bottles, try to play the long game.
If you provide a bottle that's well-made, easy to use, and aesthetically pleasing, there's a really good chance customers will keep using it long after your event is over.
On the other hand, a cheap bottle will probably go straight into the trash can.
Choose quality bottles made from sturdy plastic, and ask yourself, "Would I use this every day for a year?"
If the answer's yes, you're onto a winner.
3. They're Ideal for Outdoor Summer Events
Are you promoting your brand at a festival, beach party, or summer BBQ?
Giving away water bottles makes complete sense.
You'll be helping customers to stay hydrated during the event, and giving them something they can start using right away - unlike a pen or USB stick which will go straight to the bottom of a bag.
The water bottle will serve as a great souvenir of the good time customers had at your event and might prompt them to tell others about it.
If you choose a particularly cool design, your bottles could even become a highly sought-after rarity.
If you're running a large event in your local area, you might start seeing your bottles everywhere you go - gyms, hiking trails, shopping malls, and more.
How cool would it be to see people carrying an ad for your business everywhere they went?
When you give out cool customer water bottles, that becomes a real possibility.
4. You Can Tie them into Sports and Adventure Brands
The best promotional items tie directly to the goods or services you're selling.
If you're promoting a sporting or adventure brand, water bottles are one of the best promo items you could possibly choose.
Whether you're selling trainers or golf clubs, you know that your customers need to stay hydrated. Unlike niche items that only appeal to players or a certain sport, water bottles are universal.
They'll appeal to everyone from casual hikers to ballet dancers, rugby players to gymaholics.
This makes them perfect for brands that aim to appeal to a wide range of people.
You could even offer different colors and styles of the bottle to show you appreciate the differences between your individual customers.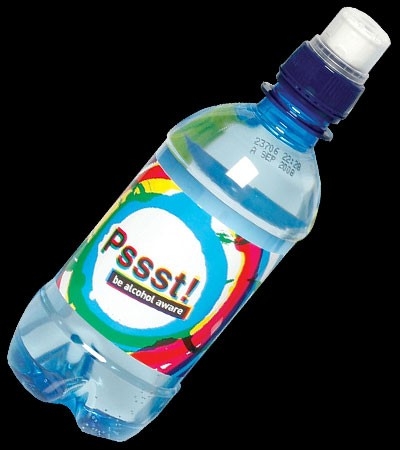 5. They Show That Your Company Cares About Health
Want to show that you really care about your customers? Keen to paint a picture of a brand that promotes wellbeing?
Water bottles are the perfect promotional item for you.
By giving away a product which encourages customers to stay healthy and hydrated, you show a deep understanding of what people really care about.
Instead of giving away branded sweets or junk food, you're giving an item which helps customers take great care of themselves for years to come.
Whether you're running a spa, a yoga studio, a meditation class, or a healthy meal subscription service, giving away a wellbeing-centered promo item makes sense.
Not convinced it's right for you?
Wellbeing is a huge market, and promotional offerings need to evolve to match the needs and concerns of modern consumers. Even if your product isn't specifically wellbeing-focused, there's a good chance your customers care about their health.
When you choose to give out healthy items like custom water bottles, you're on the cutting edge of promotional marketing.
Why Give Out Custom Water Bottles at Your Event?
Are you looking for the ultimate promotional item?
Something that is highly customizable, can be used by customers long term, and promotes health and wellbeing? You need to invest in custom water bottles.
These versatile products can be made to promote almost any brand -- no matter which industry you operate in.
Everyone needs to drink water. Make sure that when they do, it's out of your branded bottle.
Ready to purchase the perfect water bottle for your next event? Visit our website to start browsing.